April Snow Charity Gala Premiere
I just finished writing the coverage on the Charity Gala Premiere of April Snow.
The full report will be up on the movieXclusive.com website soon!
Meanwhile, enjoy the pics below!
April Snow!!!
Joon's Family - Bae Yong Joon Fan Club of Singapore
Pan Ling Ling
Huang Bi Ren and company
Interviewing Priscelia Chan
Fanboy Richard and Margaret Lee
Lina Ng and Me
Apple Hong and Me!!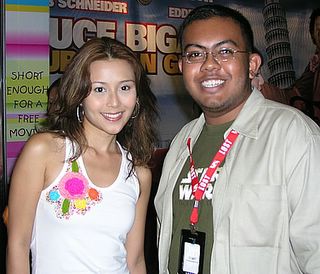 Priscelia and Me!!!!